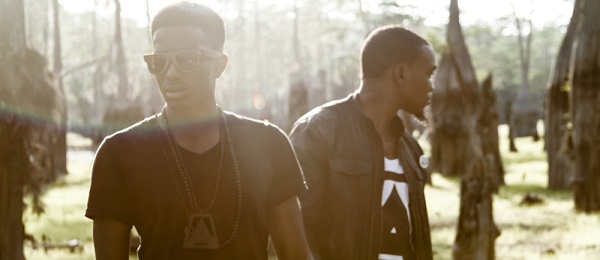 We spend a lot of time waiting for the next beat with some lizard-lookin' lyricist rappin' smooth over a spaced out sample. Example: thumpy kick drum, super low bpm, reverb out the ass and two notes from a piano, "Blunts to the face bitch, and then we get laid, IT'S [Name]." Excuse my wackness.
The song often offers up one aspect that makes its mark and the track launches into web fame, being posted on blogs all over the world. Rarely do you hear a whole string of unique phrases in a track, where the premise and punchline tie in to the beat, the samples, the album art, the persona, etc.
Such is the rare case with After the Smoke's newest track with The Academy, "$$$$." "Thought she was your queen, until you left her all alone… 'Scuse me, I'm tryin' to pull my pants up… What a surprise, she a dancer?" I dig when the artist says the title of the track without being corny. Catch the hook and you'll see. Keep an eye on these Tallahassee natives.