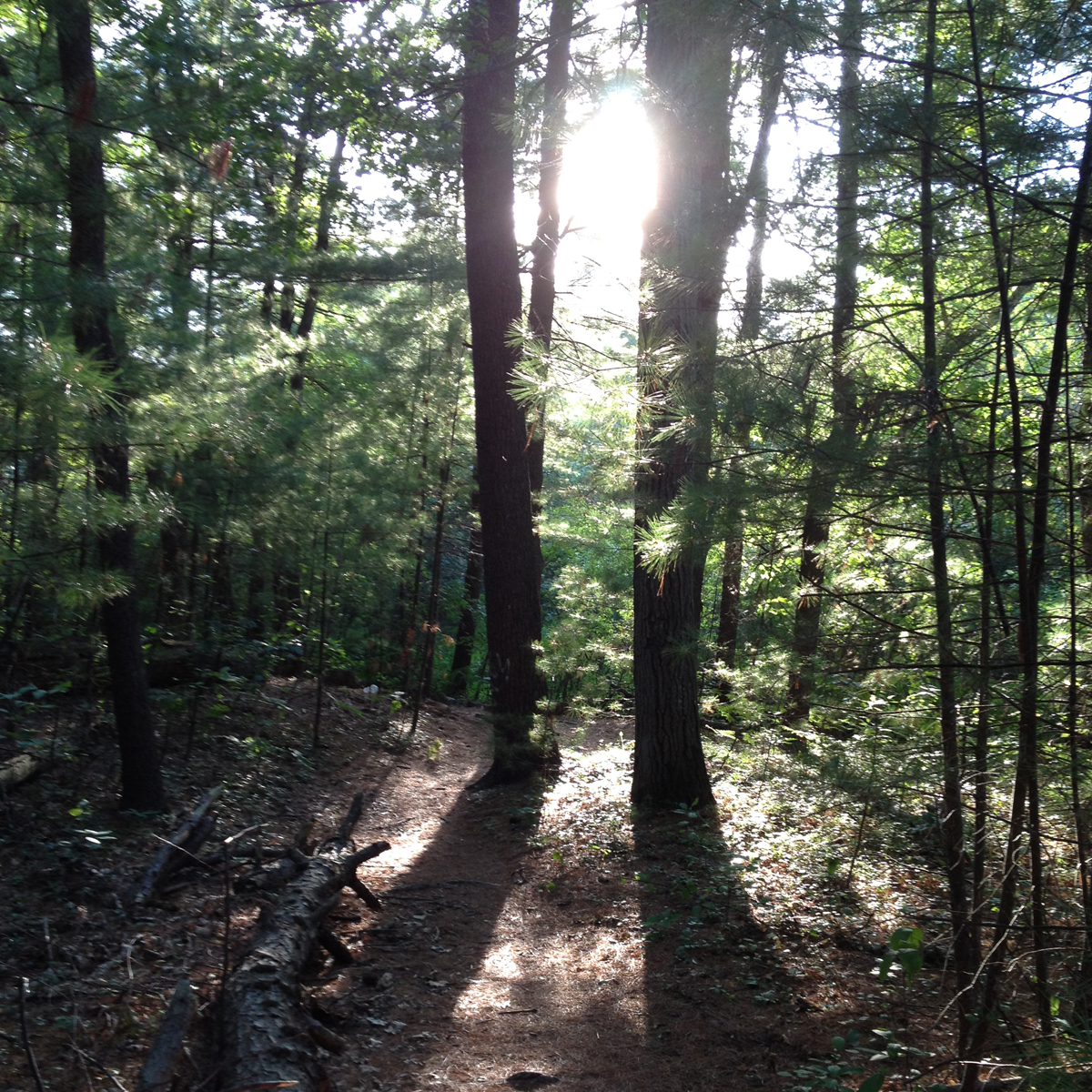 Confidence is a foreign word to teenage boys.
They need synonyms to understand it. Like explaining Van Gogh's brushstrokes to someone who just picked up a brush, they don't even know the basics. On the other hand, kids do know what cool is. Ironically, they can always tell you with confidence whether they think they're cool or not, or whether they're popular, but they still don't understand confidence. They don't know how confidence becomes a compass later in life, making it easier to ignore an insult and avoid a fight. Nah, when I was thirteen, avoiding a fight meant you weren't a man.
Health teachers tried to teach confidence. They tried to teach us about sex, too, without using the slang we used amongst ourselves. Every detail of our emerging sexuality had to be explained through a thick veil of approved curriculums and safely sugarcoated so none of the kids ever asked questions about sex at the dinner table. Teachers were burdened with explaining why the world had a new face and a new set of rules with each year. Kids spent weeks of classtime being taught how to deal with their hormones. The school would bring in a guest speaker to focus on issues like bullying, but it went right over our heads. We were too oblivious to see that it was the school's way of teaching confidence. The verbiage was too safe. It was too soft.
In junior high, we were introduced to the phrase "self esteem." Counselors went into painstaking detail about the complex phenomena of self esteem, trying to hammer into our heads the importance of liking oneself to ones' future. Sometimes, even the principal would call the whole school together and say self esteem once or twice in a big speech, but even when the teachers were making sense, it was like an alien language. None of us ever used the word esteem outside of the classroom. We barely knew self.
At thirteen, we weren't listening. We just knew the rules. We knew that some kids were cool and some weren't. Some girls developed early and received an immediate surge of attention and the boys who weren't afraid to hurt each other tended to get attention from girls. It took time to adjust, but we accepted it as a game that we would only keep losing if we didn't embrace the rules.
Boys and girls became more distinguishable from each other and within the widening chasm between us was an ugly monster, growing stronger each day. The universe had a dark justice to it, a system, and none of our teachers were being honest about it. Staring down into the pit, we saw the ruthless jowls of teenage hierarchy. It dictated our behavior at all times. To give yourself to the rules was to climb in and let your inner child be eaten.
Some boys were more ready to run from adolescence than others. Talking loudly in the cafeteria, the popular kids were already sharing stories about their active sex lives, and those of us geeky, sensitive types among them felt a murky feeling as we passed. Each time I heard a story like that, it was like one of the kids went off into the woods, ripped open a deer with his bare hands, ran back with its bloody heart and yelled "Eureka! I have become a man!" It was threatening.
The gap only widened. The ones who were ready to charge into adulthood made themselves obvious to the rest of the class. It was a goal to have sex with your classmates so you could make sure everyone knew about it. You were given status, prowess, and giving sexual prowess to a hormone bloated teenager is like giving meat to a lion. It was confidence, almost. It wasn't understated and reserved like an adult's confidence. Naturally, it became arrogance and bullying. Most of the kids who were targeted just dealt with it and accepted their fate as part of their cruel reality. But some kids couldn't handle it. Some fought back.
The most bullied kids were known to blow a gasket every once in awhile. No matter how popular you were, if you pushed one of these kids too far, you might find yourself with a big, swollen eye and both parties crying in the main office.
More than ever, boys wanted to fight. The consequences, though, were too great. You could be suspended, expelled or kicked off the football team. It was too much to gamble just to indulge in some bloodsport. It also didn't help that the movie Fight Club was released around this time, encouraging the seemingly noble pastime of men getting together to fight for no good reason. No good reason, maybe, but there was always a reason. Inside each of us, there were varying levels of testosterone and frustration coming to a boiling point. When it was palpable, it made people quiet in the hallways. When it finally spilled over and the boys had to settle it, they went to The Pit.
The Pit was a big, hollowed out piece of earth behind the Town Hall. To this day, I don't know what the original purpose of it was, but whatever it was meant for it had been a long time since then. It was a spherical dip in the soil that went down about 20 feet and had long, sloping sides. It was easy to get in and out with a little legwork, but the circumference had to be more than two hundred feet. It was like a little Coliseum, and spectators would stand at the ridge to view the action beneath. It was far enough in the woods that no one could hear anything. The sloping sides helped stop the sound waves and increased the privacy of The Pit. You had to know what you were looking for, but it was easy enough to find so that every kid could get there by 3:30 p.m. No adults knew about it. It was short lived, about two or three weeks, because every secret got out when we were keeping them. The one day I went to The Pit, I watched Jack and Ray destroy each other.
Jack was the popular kid. He wasn't the most popular guy in school, but it was for a good reason. He was nice to everyone. He was part of the cool crowd, but he didn't play by their strict rules. To get his respect, all you had to do was play on the football team or have the same haircut.
Ray and Jack had been feuding for weeks. Ray was the nerdier one, but he was my friend. He was of Middle Eastern heritage, but he was American. He didn't have an accent, but he looked different. He wore glasses and wasn't muscular or athletic. Unfortunately for Ray, he wasn't enough of a bulldog to stay on the football team. He was cut. After a few weeks, rumors spread about Jack and Ray talking behind each others' backs. They agreed to meet at The Pit.
Everyone was there. My best friend Matt and I had just rolled up on our bikes after talking about the event all the way home. Nothing like this had ever happened before. Spectators segregated themselves onto different sides of the ridge of The Pit, like fans in a stadium. Within five minutes of my arrival, Jack and Ray were both visible on the outsides of The Pit. Jack looked ticked off that someone was challenging him, but Ray had a desperate look in his eye. He was bringing a lot of rage to this fight. I didn't know what the word for it was back then, but it deeply disturbed me. I could see the feeling. He was sick of being picked on, and though normally he might have been filled with fear, Ray was brimming with rage that day.
Both boys were roughly the same size, but Jack was more muscular while Ray was taller. They didn't waste any time. As they both descended into the pit from opposite sides, the crowd went into a fervor. I have never seen so many people react so differently. Some went silent while the more aggressive kids made themselves known by instantly cheering out of control. Formality was attempted when the two boys touched hands. Then, someone screamed, "Do it!" and fists erupted. The whole ridge went silent again. I've never heard such loaded silence, not even earlier that year when the planes struck the towers and we watched in the auditorium.
As my two classmates tore into each other, I felt other peoples' adrenaline in the air. There was a crushing feeling mixed with an inability to look away. After a few seconds, as the fight went to the ground, the sound came back.
As Jack ripped Ray's shirt and Ray's glasses fell to the ground, a wave of urgency exploded through all of us. No one went down to save his glasses. The cheers got louder. About thirty seconds in, everyone knew who they wanted to win. Ray made headway when he clocked Jack right in the face a few times, but that only made Jack fume.
In the next few seconds, I saw the oily gears of the universe. Jack suddenly became much stronger than Ray as he poured all of his own rage and frustration into him. I saw a bigger animal beating on a smaller animal. But Ray never gave up. A few seconds later, both boys were red faced, shirts torn with angry tears and bloodshot eyes, but they kept swinging.
This, I thought. This is when someone should have broken it up, but no one was around. I felt like true damage was being done, not physically, but emotionally within each boy. We all came from broken homes, but I never knew kids could get so mad.
Ray collapsed on the ground and Jack walked away with an impassioned, confused, sad glory. When Ray heard the cheers he jumped back up and ran at Jack, trying to tackle him, reinitiating the fight. Jack turned around and quickly tore into Ray. That was it. Jack marched away. Ray was humiliated.
Once I saw that both boys hadn't killed each other, I felt a confused exhilaration. We talked about it for weeks after that. It changed the way people bullied each other. We didn't push each other as far as we used to. From that day forth, as all two hundred of us went through junior high and high school together, we knew that we could solve our issues on our own terms if we wanted to. Even years later, we were intimidated by the idea of another Pit.
As we grew up, we learned how to avoid proving ourselves. People learned how to shrug things off, laugh it off or say hurtful words in return, but we started avoiding physical fights. We knew when someone crossed the line and whether it was worth it to push them back onto their side. That day, we learned how quickly a fight turns into blood and tears, every time. Everyone walks home with rattled egos and broken pride. Everyone cries in The Pit.