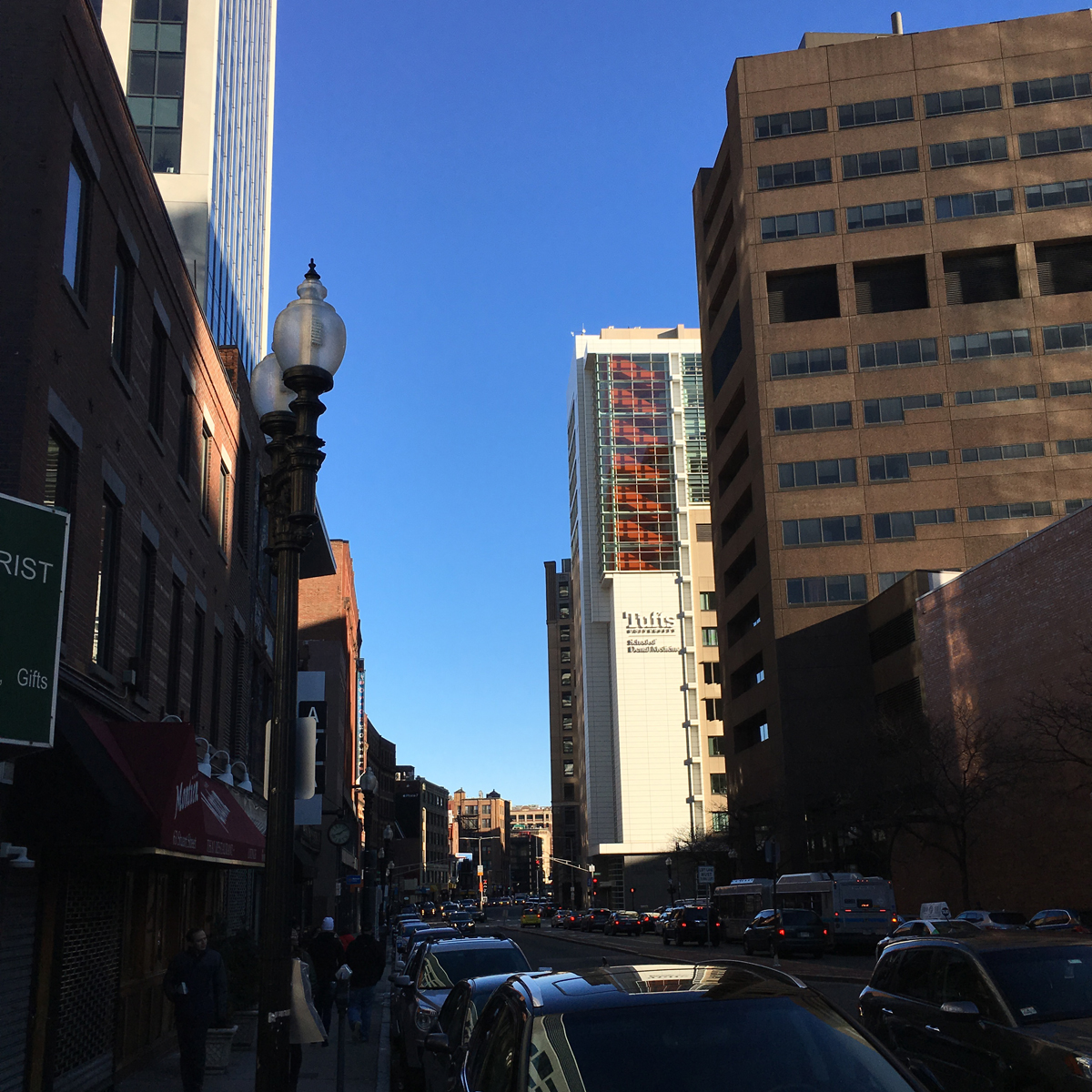 My knife was missing. My head was spinning. I checked again, searching blindly in the pocket behind the passenger's seat. It was gone. It was the old man.
I looked at the mess he made, the glovebox, emptied onto the floor, the pocket behind the passenger's seat, on the floor, the manila folder with my lease agreement, rummaged through, but all there. He could have stolen my identity, why did he take my weapon?
Suddenly, I was vulnerable, defenseless. Insecurity swelled, like gas filling a room. Adrenaline shot through me like hydraulics bringing an old machine to life. I hadn't felt that way in a long time.
My ego couldn't handle it. I didn't care if he was homeless. I wanted to find him. I wanted him to know I knew. If only I had called my friends to tell me to chill. I can never tell them what I did next, they would never stop making fun of me for it.
Stepping out of the car and slamming the door, I walked into the middle of the street, looked up at the buildings surrounding and scanned every window, from left to right, looking for a face. Standing in the intersection of Hudson and Tai Tung, I slapped my chest with both hands, hoping anyone was watching. Then, I drove to work.
I couldn't focus. I wanted to know why this was bothering me so much. I remembered being twelve, playing catch with the big kids and watching helplessly as they walked away with my ball. Something inside me whispered, "What are you gonna do about it?"
It was spring. The seagulls were singing, making nice, concentric circles above the street, but I didn't see. Children played loudly in the park just a block away, but I didn't hear. I had tunnel vision.
Anyone watching saw a skinny hipster marching around the block with a very exaggerated scowl, like a kid who just had his toy taken away. There was no way anyone was taking me seriously, but apparently, a few did.
Ripping down cigarettes, I walked the same route as the old man, slowly. It was rush hour. Everyone was in their own worlds. Shop owners mostly ignored me, but they took a good look. The lady with the baby carriage passed me a few times. She scoffed and shook her head.
After a few laps and a few cigarettes, I passed the old man. Then, we passed each other again. On the third pass, I laughed like a villain. He must have seen me smiling.
"Hey man, you got a cigarette?" he said.
"Nah." I barked.
"Jeeze, I just wanted a cigarette." he said, as we walked opposite directions.
I was satisfied. I had caught him circling the block. I had caught him watching me hide my knife the day before it was taken. I was sure he took it, but I didn't care anymore. I thought it was over.
It wasn't. Too many people saw my tantrum. It was too aggressive for the squatters to ignore. The next week, there were new guys on the stoop at the end of the block. It was clear they were friends with the old man, because they were sitting together.
The new guys were bigger, better dressed, like they paid for laundry and ate square diets. Each time I parked my car, they watched as I drove by. I glanced back. When I passed their stoop, they all went silent. I thought everything was cool, but they were sizing me up.
I kept my guard up. I kept lifting weights. I got bigger, but not stronger. I was letting fear take control.
A few weeks later, it was Fourth of July weekend. I was stepping out of my building when two construction workers passed me. One dude looked up and said, "Sup man?" He slapped his chest with both hands, said, "Lock and load," and kept walking.
What? I wasn't ready. He did the same hand gesture I did in the middle of Hudson and Tai Tung, but I didn't know these guys. I scoffed automatically. His smirk disappeared.
"Fuck." I thought. Did they see my tantrum? Were they friendly?
Meanwhile, the squatters' business was heating up. Construction workers from the nearby site kept visiting them. Dudes in ragged clothing would roll through the neighborhood on bicycles, looking like they were looking for someone. It was probably opiates, but it was over my head.
Stepping outside was noticed immediately. Before going anywhere, I glanced down the block, toward the dealers. They glanced back. If they were on their stoop, I altered my route. I didn't go to Whole Foods, I went the other way, to Roche Bros instead. I went where tourists went.
Downtown was like a playground in the summertime, but mostly for the wealthy. Thousands of well dressed people from all over the world would fill The Common, spend some money, make some memories and then fly somewhere far away on Monday. I was curious about everyone. One day, I walked into a cultural festival at the Chinatown Gate.
Laughter erupted in the crowd when two men emerged wearing a lion costume, moving in unison, jumping and posing. I smiled when they crawled across the stage and I got a glimpse of one guy's shoes. He was wearing brand new Jordans.
As midsummer arrived, Hudson Street became too quiet. The squatters were less visible and I became careless. I got sick of altering my route, so I didn't. One day, I made the mistake of walking past their stoop while wearing loud flip flops and carrying a heavy laundry bag. By the time I saw them all sitting there, it was too late to turn around. One guy went out of his way to get my attention.
"Sup man. Lookin' bad." he said loudly, right as I was passing. I sighed. He said it again, "Lookin' bad. Hey man." I kept walking.
On the way to the laundromat, I realized something was different about that interaction. The squatters were always silent when I passed, but that guy wasn't. He was one of the newer, better dressed guys. I got a weird feeling in my gut. I looked up at the sun, still going down. Something told me to go back to my apartment. When I got back, they were waiting for me on my stoop.