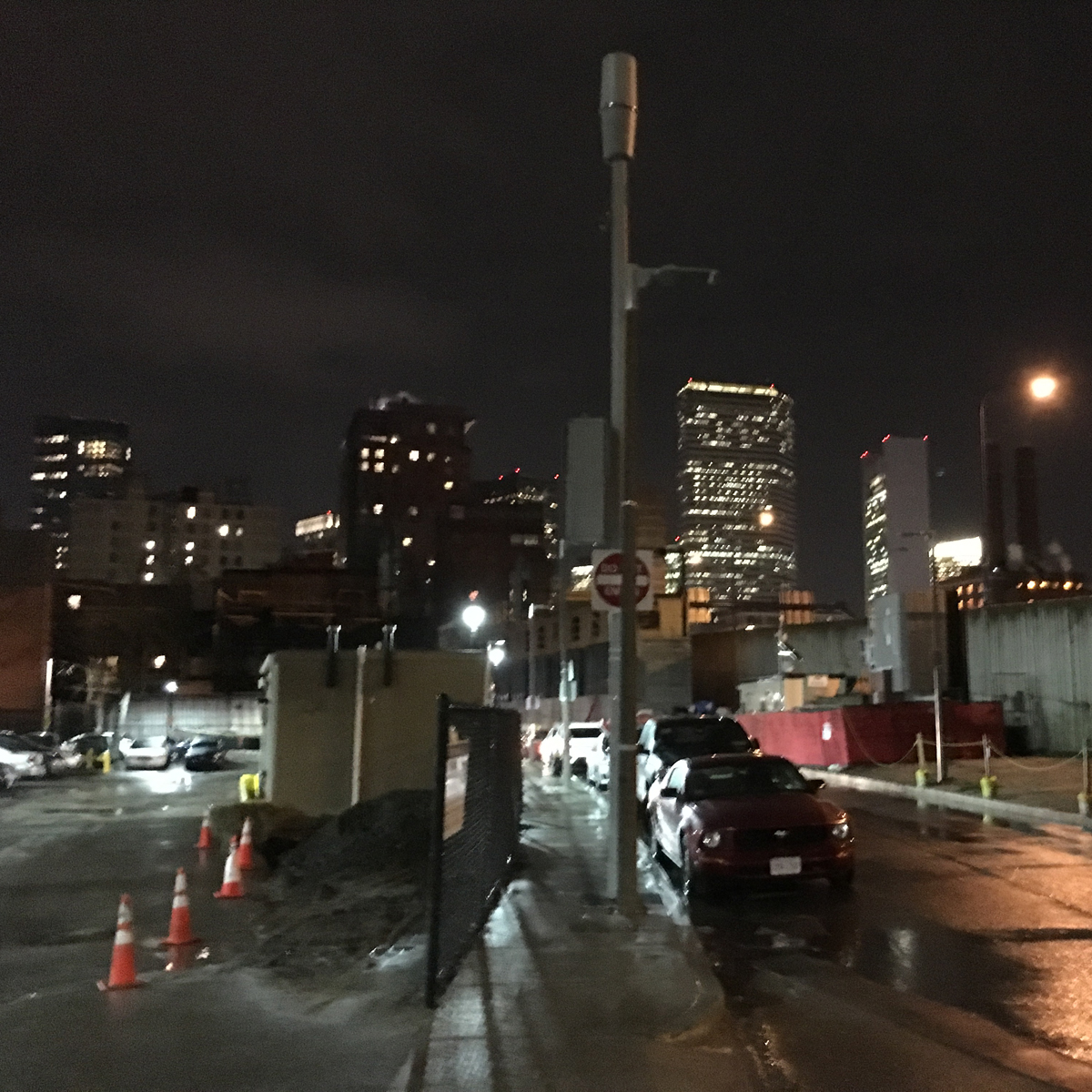 Think fast. You're walking home when you notice two dudes facing you with their fists clenched. Better chill. No sudden moves, but keep moving.
They stared from a distance. I had thirty seconds to decide what to do.
From far away, their image was distorted, like a mirage. The day's heat rose from the concrete between us. The air was still, humid and fragrant with trash. It was cinematic, a typical summer in Chinatown, but no one was enjoying it. All of my neighbors were inside, except these two guys standing on my stoop, facing me.
Minutes earlier, they weren't there, but they must have felt compelled to meet me. I was being nosy, driving around the block, wondering why there was a woman laying in front of my building each time I passed. She was just laying there, motionless. After a second lap around the block, she was still there.
It was odd, but I had seen it before. Months prior, I encouraged a woman to sit there when she randomly asked for permission, but this woman's face down position was too awkward to ignore. I had planned to go to the laundromat, but I was curious to see if she was sleeping, high or worse.
Nearby, in an idling car I didn't see, two men watched me circle the block. While I searched for a parking spot, they switched places with the woman.
Walking around the corner, I saw a gleam. Both men wore huge, silver chains, black snapback hats, black tees and black jeans.
I profiled them immediately. Nobody wears chains in Chinatown. They were dealers and it was too late to turn around.
All I could do was play it cool and try to ignore them. When I got within speaking distance, the bigger dude walked up and crossed in front of me.
"Sup man. Lookin' bad," he said, striding like a boxer and rolling his shoulders.
The thin man planted his feet on my other side, saying nothing, swaying like a road sign in a thunderstorm. When I stepped between them, they grew rigid.
Time crawled as I became aware of each millisecond. Climbing the three stairs to my building, the tension was tangible, like power lines swinging in the wind, threatening to snap under the right pressure.
In that moment, a few things could have happened. Maybe a fight, maybe a mugging, or, as my Uncle Chris said later, "they could have thrown you in the trunk and dumped you in the river." Instead, it was a warning.
It worked. As I closed the building door behind me, I realized what a fool I'd been. I recognized them and they recognized me. I had seen them just an hour before, sitting on the stoop at the end of my block. They sat with the old man, the man who stole my knife, the one I confronted, and they were serious.
The way the thin man swayed and ducked his head, like he was hiding his face, I wondered if he was anticipating committing a crime. It didn't matter. They flexed and I didn't. I wouldn't be walking past their stoop anymore.
Peering out the grated window in my building's lobby, I saw them still standing outside, talking. After a few seconds, they averted their gaze to something down the street I couldn't see. The next time I checked, they were gone.
Pacing back and forth in my ground floor apartment, I thought about the dirty laundry in my car. I wanted to do it. The dealers gave me a clear signal to back off, but I still didn't know how far they were willing to take it. I wasn't going to let them alter my plans for the night. I couldn't live with myself if they knew I was hiding.
I wanted to go to the laundromat, but for all I knew, those guys were standing right outside. Either way, I strapped on my boots, tucked my knife in my pants and stepped outside, with my phone pinned to my ear.
My phone was my only real defense. I raised the brightness so anyone watching could see I was talking. The sidewalks were empty. No big deal, my car was only a hundred feet away.
I was barely out of my building when, out of nowhere, a giant man rose from behind a black SUV with its headlights off. He must've been four hundred pounds and he was already crossing the street, walking toward me.
It was like a video game, with a bigger, meaner boss each time. First, I met the decoy. Then, I met the minions and I was about to meet the muscle.
That's when he stopped walking. From across the street, he continued staring. I anticipated the worst. I thought someone might come up behind me at any moment, but I didn't look. I had to keep moving.
Suddenly, I heard a high pitched noise. At first, I ignored it, but it was coming from his direction. It sounded like someone was singing. I heard it again. It was the four hundred pound man.
"You're beautiful. You're beautiful, it's true."
Oh my God, is that James Blunt? I laughed all the way to the laundromat.