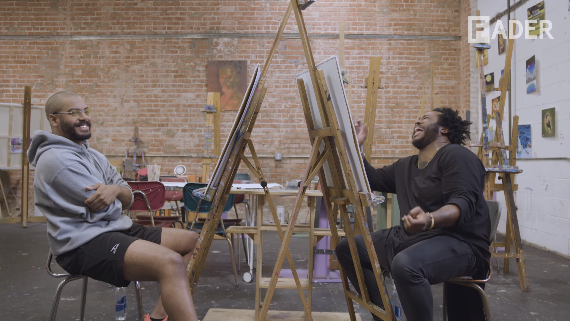 When was the last time you laughed at a joke on your timeline?
I'm not talking about memes that made you inaudibly smile. The goal is to fall out of your chair, pop a hernia, and chip a tooth. If you're like most people, none of your friends can deliver that. Scrolling through Facebook for jokes is like checking scratch tickets on the ground. You deserve better, and these comedians can help.
Long Beach Griffy on Instagram

Not much is known about Anthony Griffin, except his YouTube description which reads, "I haven't decided yet, give me some time okay, I am new to this." You won't find any interviews with him either, because he's still popping.
Evan Breen on YouTube

Evan described his own career when he tweeted, "I was Vine famous, don't @ me." He blew up on Vine a few years ago, but he's still blowing up, doing numbers on Facebook and YouTube. You might have seen him on No Jumper.
Jasmine Luv on Instagram

Jasmine Luv has reached a million fans already, landing interviews with Complex and Revolt. Her videos poke fun at relationships between friends, or between significant others, but a common thread ties it all together. Everyone is petty.
Chris D'Elia on Instagram

Chris is the only traditional standup comedian in this list, but he tells more jokes on Twitter and IG than he does on stage. He recently started a podcast called Congratulations where he makes fun of LA people for an hour each episode.
Zachary Fox on Twitter

Zach is that rare exception who built a career off the strength of his tweets. Formerly known as Bootymath, he got his start in Atlanta doing artwork for Awful Records. Now, he beefs with Diplo and flirts with Thundercat.